- INTER-CITY CANADIAN MOVERS since 2007 -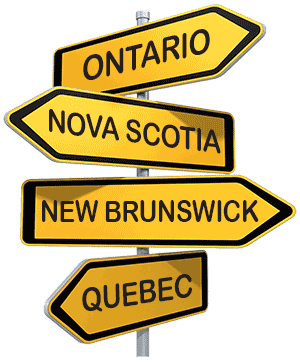 Movers from Quebec to Nova Scotia
Movers Nova Scotia to Quebec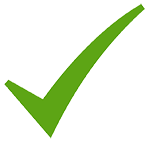 Quebec to Nova Scotia Movers
VASY moving - moving company across Canada -

We're doing Moves from/to Nova Scotia to/from Quebec every month. Reasonable Flat Rates - Fixed Prices - Excellent service - Movers Quebec to Nova Scotia. Nova Scotia to Quebec movers.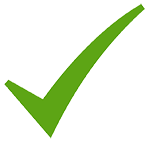 Moving Company Montreal to Halifax &
Moving Company Halifax to Montreal

Are you thinking of how to turn the long distance Montreal to Halifax are the best moving professionals that you should contact. Movers from Montreal to Halifax offer wide range of moving services to their esteemed clients and their staff are courteous, understanding, energetic, well trained and experienced to undertake moving activities over the 1,200 km. Movers Montreal to Halifax has over time gained a good reputation for moving families, companies and government officials to Halifax.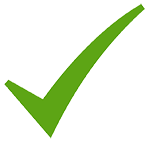 Make Moving to/from Nova Scotia from/to Montreal a Breeze

If you're looking for a dependable moving company to facilitate your moving to Nova Scotia from Montreal, our seasoned movers have performed thousands of cross-province moves accurately, timely, and successfully. Apart from being available for long-distance moves across Canada, we also carry out efficient local moving in Montreal and worry-free cross-border relocations.
​
It is our top priority to ensure your belongings are treated with care and safely transported to their new location. With our expert moving services, you can count on professionalism, punctuality, and diligence all the way.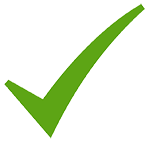 How moving from Montreal, Quebec to Halifax works?
How moving to Halifax from Montreal, Quebec works?

- Our skilled team will quickly load your belongings onto a truck.
- Your movers will make sure that all the items are adequately protected
- Your items will be transported to their final destination swiftly and securely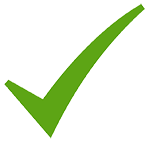 Long Distance Movers from Montreal to Halifax
Long Distance Movers from Halifax to Quebec

Are you relocating closer to the ocean, thinking about moving from Montreal to Halifax in Nova Scotia and still looking for movers? VASY MOVERS is a reputable moving company based in Montreal that provides long distance moving solutions from Quebec to Nova Scotia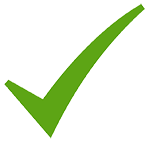 Preferring the Ocean or Some Reasons Why Moving from Montreal Quebec to Halifax Nova Scotia

White and sandy beaches, diving, surfing and sailing could be only a few reasons why you are definitively relocating and moving from Montreal to Halifax. Metropolitan Halifax is the urban agglomeration surrounding Halifax Harbour, including the Halifax Peninsula, the core of Dartmouth, and the Bedford-Sackville areas.
As the capital of Nova Scotia, Halifax is the most populous urban area on Canada's Atlantic coast. This is a place attractive for many people willing to radically change their lifestyle, the climate, the job, the ambiance, etc.
At this point, our moving company could thoroughly assist you in your long distance moving project from Montreal or from its surroundings to Halifax or to its neighbouring cities. VASY MOVERS makes sure your moving Montreal-Halifax is smoothly carried out and, certainly, at unbeatable price.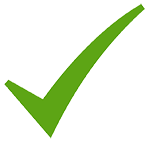 Long Distance Moving Montreal-Halifax &
Our Moving Services from Quebec to Nova Scotia

Our long distance moving services from Montreal to Halifax include such categories as:
Residential moving service from Montreal to Halifax: small moves, house removals, moving students between Montreal and Halifax, etc.

Montreal-Halifax commercial relocation service: office relocation, turnkey commercial long distance moving service, long distance heavy equipment transport, etc.

Montreal to Halifax industrial moving services: transport of extremely heavy commercial equipment using various moving trucks and trailers

Pool table moving and piano moving services between Montreal and Halifax: transport, assembly, levelling, changing pool table felt, etc.

Home furniture assembly and office furniture installation while moving from Montreal to Halifax: professional, properly equipped furniture installers who will assemble any kind of furniture.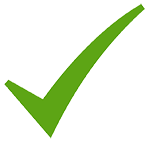 Consolidated Move from Quebec to Nova Scotia
Quebec to Nova Scotia Moving Directions We Serve

We serve any long distance moving direction from Montreal to every single city in Nova Scotia, including but not limited to:
​
Moving from Montreal and Quebec City to Dartmouth, Cole Harbour, Chester, movers from Montreal to Windsor, or moving from Gatineau and Ottawa to Halifax, Lunenburg, Hantsport, Wolfville, or movers from Sherbrooke and Trois-Rivières to Bridgewater, Truro, Kentville, experienced moving experts from Laval to Berwick, Parrsboro, Greenwood, moving from Mont-Tremblant to Middleton, Springhill, Oxford, New Glasgow, movers from Saint-Sauveur and Rawdon to Amherst, Pictou, Sackville, Antigonish, Shelburne, Digby, and many others.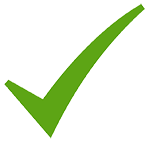 Halifax NS long distance moving service
Montreal Quebec long distance moving service

long distance moving company composed of professional movers on East Coast Canada. Cross Canada moves.
​
VASY Movers is the best long distance moving company, specializing in residential and commercial moves between Quebec and Nova Scotia. Based in Montreal, Quebec, we own and operate our own fleet of trucks that can relocate you easily and efficiently throughout east Canada.
* Please provide as much details as possible, to get the most accurate fixed price.
Thanks! We will email you an official price in short time.
​