- INTER-CITY CANADIAN MOVERS since 2007 -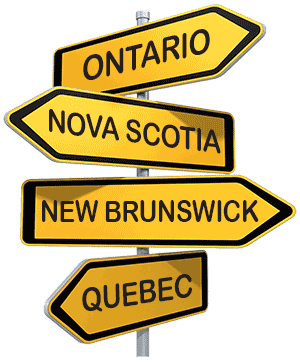 Moving from Ottawa to Toronto &
Moving from Toronto to Ottawa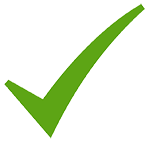 Best Movers From Toronto To Ottawa & Best Movers from Ottawa to Toronto

We move our customers in more than one way! Voted Best Mover in Ottawa-Toronto and return, we are your go-to professional moving company. Whether you have a small shipment or a 3 bedroom house, we are your one-stop moving shop. Our Toronto to Ottawa movers will get your new life in Ottawa started off the right way! We have been moving Toronto residents to Ottawa for 13 years. Going the other way? Well, that is great! Because we always have movers running from Ottawa to Toronto too. Trust the pros with your next move to and from Ottawa.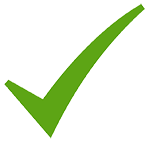 Regular Runs to and from Ottawa

We have trucks on the road regularly hauling household goods from Toronto to Ottawa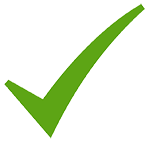 Moving from Toronto to Ottawa?

Then you should consider VASY MOVERS for a safe, efficient and seamless move. Choosing VASY MOVERS for your move to Ottawa means you have a team of dedicated people and resources that you can depend on for your long-distance move.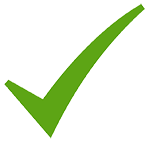 Movers Ottawa to Toronto
Shipping Ottawa from/to Toronto, ON

Shifting your big city live life to some tranquil place is usually competing and actually requires you to organize in the beginning of your move. Neighborhood, household along with business Ottawa moving companies will certainly assist anyone with all of your shipping, transportation, moving and packing wants, while having move from Toronto, ON to Ottawa, ON.
Searching for a reliable shipping carrier to take care of your shipments between Ottawa and Toronto? It's an excellent choice to employ a moving company that utilizes Ottawa – Toronto lane.
​
VASY Moving Company moves residential and commercial freight from Ottawa to Toronto that means we'll help you even with the smallest yet valuable LTL shipping, ranging from a single box to several pallets.
​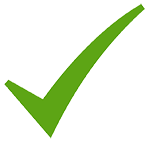 Price for MovingOttawa-Toronto &
Toronto to Ottawa

Small apartment or big house moving from Ottawa to Toronto or moving from Toronto to Ottawa and related costs:
The price for a commercial relocation or for a residential moving Ottawa-Toronto is never the same. Besides the distance between the two addresses, it is also conditioned by the stuff to be moved. We count the time dedicated to loading and unloading the truck as well as the time dedicated to packaging and assembly. Apparently, a large amount of furniture, appliances, boxes and small items will affect the total price as far as we will have to involve more resources. So the more stuff you have – the higher the moving budget is.
However, to offer you a fixed and affordable price for moving Ottawa-Toronto, please request an online quote or call us at 888-808-8279 to speak with an agent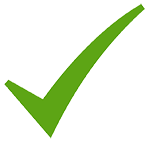 Some facts about Ottawa, Canada

Population: 883,000

Most Ottawans live in suburban or even rural communities

Ottawa is a great city for walking

Ottawa is a city that is very connected to nature like the glacial deposits and beautiful rivers
For more information about our Toronto to Ottawa/ Ottawa to Toronto moving service, contact us 888-808-8279 today to speak to a moving coordinator.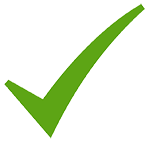 Our trucks usually go from Toronto to Ottawa 4-5 times a month.

If you are planning to move from Toronto to Ottawa or anywhere in the GTA to Ottawa, you can realize substantial savings by co-ordinating your move through VASY Movers on a truck returning from one of these trips. This is referred to as a "back-haul" and typically allows us to offer similar savings to those that a consumer would gain by taking part in a consolidated move. Unlike a consolidated move, however, the return trips are usually only comprised of one shipment. This means your belongings are the only delivery on the truck. This also means that your delivery will be made the same or next day which can often be an important factor.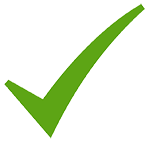 Move from Ottawa to Toronto

VASY Ottawa Movers provides a weekly moving services running from Ottawa to Toronto, the GTA and other towns along the QEW.
The majority of these runs are a single delivery move for one customer. However VASY Ottawa Movers Move from Ottawa to Toronto does provide consolidated moving services from Greater Ottawa to Greater Toronto for clients with Studio or 1 Bedroom apartments.
​
In the case of a single delivery moves from Ottawa to Toronto, the GTA or other towns along the QEW, delivery will be made either the same day as the pickup date or the following day depending on the size of your move. In most cases Studio or 1,2,3 bedroom apartments are completed the same day but larger homes usually contain more contents they therefore require more time to load and unload.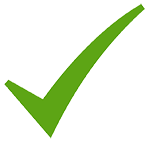 Our trucks usually go from Ottawa to Toronto 4-5 times a month.

Vasy Movers schedules trips to the greater Toronto area. Destinations include Toronto, Mississauga, Oakville, Etobicoke, Brampton, North York, Newmarket, Scarborough and many other locations. We also deliver to Brockville, Kingston, Belleville, Oshawa, Ajax, Pickering and other towns along the 401 corridor to Toronto.
​
When moving from Ottawa to Toronto or one of these locations, you can realize substantial savings by co-ordinating your move through Vasy Movers as part of a consolidated or shared trip. Our customers often save up to $600 off the cost of their move compared to booking a dedicated trip.
* Please provide as much details as possible, to get the most accurate fixed price.
Thanks! We will email you an official price in short time.
​