- INTER-CITY CANADIAN MOVERS since 2007 -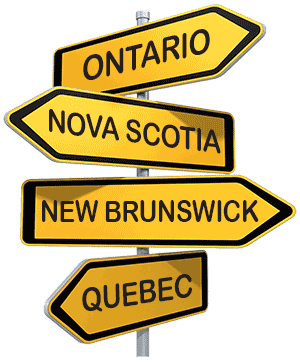 Movers from Quebec to New Brunswick
Movers New Brunswick to Quebec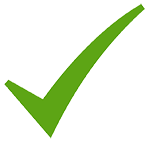 Quebec to Nova Scotia Movers
VASY moving - moving company across Canada -

We are doing Moving Jobs from/to New Brunswick to/from Quebec every month. Reasonable Flat Rates - Excellent service - Moving Quebec to New Brunswick. Moving New Brunswick to Quebec.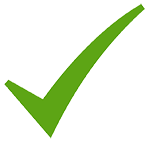 Moving Montreal - New Brunswick
Reliable Long Distance movers in 2022

Complete moving services from Quebec to/from New Brunswick.
We are a registered and insured moving company that organizes full or partial moves to New Brunswick or from N.B. to any other city of Montreal or Quebec. We also offer a wide range of moving services, such as: residential moving, elderly moving, student moving, last minute moving, billiard moving, piano moving, and all heavy object moving, as well as assembly of all types of furniture and appliances. All moving services also include packing / unpacking of goods, their transport and dismantling / reassembly of furniture.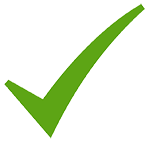 The price of moving Montreal Quebec to New Brunswick

To move from Quebec to New Brunswick, it is very fair that you are primarily interested in the price of the moving. As you know, the price varies depending on some factors. Those are:
distance between the addresses

volume of goods to be transported

number of floors (with or without elevator)

moving options (group moving / grouping, packing / unpacking and assembly by the mover, etc.).
Try to take different initiatives to minimize the cost of your moving. Especially:
• Book the professional mover with FLAT RATES (no hidden costs) as soon as you have confirmed the moving date. This way, you won't get a high rate like a last minute moving.
• Try to sort the goods so that you have with you only the things you need. The less you carry, the less you pay for the moving.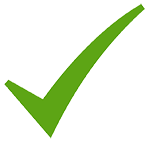 Quebec to Fredericton, NS movers
Quebec to Moncton, NS movers

You maybe heard one well known songs "Big City Life" that fully describes just how maybe living will likely be in the new city.
A good careful planning is desirable, when you're shifting from Quebec, QC to Fredericton or Moncton NB. If you put your old house beside your new place, you may possibly discover the fact that the access to the same products and services you have within your present city, is actually greater. As you move towards a new city such as Fredericton, you are going to discover a lot more attractions to visit, in combination with solutions which may not be accessible in a present location. But first, let us make the move simpler and easier! As often, moving from Quebec requires careful preparing.
​
Relocating from Fredericton to Quebec, QC requires some mandatory planning for such a vacation, as there are plenty of pitfalls in route. Vasy Movers - moving company from Quebec will help anyone with any shipping, moving, packing and transportation requirements, when you purchased the service to move from Fredericton, New Brunswick to Quebec, QC.
When you are interested in moving from Fredericton, New Brunswick to Quebec, QC movers with a condominium, detached house, storage, commercial and white-glove moving specializations can provide you with the comprehensive packing, which means that each individual piece of your items will be protected with the mix of moving supplies, typically "materials" are shrink-wrap, moving blankets in addition to boxes to deliver additional protection for your valuables your moving team will in addition utilize bubble wrap along with custom-size packaging.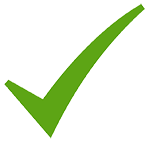 Long Distance Movers from Montreal to New Brunswick
Long Distance Movers from Quebec to New Brunswick

Are you relocating closer to the ocean, thinking about moving from Montreal to Fredericton, Moncton in Nova Scotia and still looking for movers? VASY MOVERS is a reputable moving company based in Montreal that provides long distance moving solutions from Quebec to New Brunswick.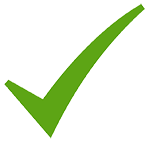 Consolidated Move from Quebec to Fredericton
Consolidated Move from Quebec to Moncton

Instead of moving individually, you can consolidate your possessions with the belongings of other clients and get significant savings on your transportation expenses.
​
The charge for a consolidated move depends on the distance between your locations and the weight of the shipment. This can also be calculated by volume (in cubic feet) or by the length of the truck box, which your belongings occupy (in linear feet).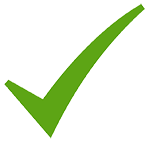 Long Distance Moving Montreal-Fredericton NB &
Our Relocating Services from Quebec to New brunswick

Our long distance moving services from Montreal to Fredericton NB include such categories as:
Residential moving service from Montreal to Fredericton NB: small moves, house removals, moving students between Montreal and Fredericton NB, etc.

Montreal-Moncton/Fredericton commercial relocation service: office relocation, turnkey commercial long distance moving service, long distance heavy equipment transport, etc.

Montreal to Fredericton New Brunswick industrial moving services: transport of extremely heavy commercial equipment using various moving trucks and trailers

Pool table moving and piano moving services between Quebec and New Brunswick: transport, assembly, levelling, changing pool table felt, etc.

Home furniture assembly and office furniture installation while moving from Montreal to Moncton, Fredericton: professional, properly equipped furniture installers who will assemble any kind of furniture.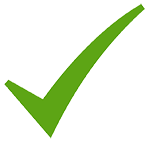 Consolidated Move from Quebec to Nova Scotia
Quebec to Nova Scotia Moving Directions We Serve

We serve any long distance moving direction from Montreal to every single city in Nova Scotia, including but not limited to:
​
Moving from Quebec City to Bathurst, Campbellton, Dieppe, Edmundston, the provincial capital of Fredericton, Miramichi, Moncton and Saint John, movers from Montreal to Frederictom, or moving from Gatineau Hull to Bathurst, Campbellton, Dieppe, Edmundston, the provincial capital of Fredericton, Miramichi, Moncton and Saint John or movers from Sherbrooke and Trois-Rivières to Bathurst, Campbellton, Dieppe, Edmundston, the provincial capital of Fredericton, Miramichi, Moncton and Saint John, moving from Mont-Tremblant or Saint-Sauveur to Bathurst, Campbellton, Dieppe, Edmundston, the provincial capital of Fredericton, Miramichi, Moncton and Saint John, and many others.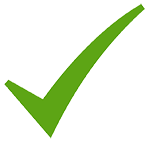 Moncton, Saint-John, NS long distance moving service
Montreal Quebec long distance moving service

Do you want to move from Montreal to Saint John in New Brunswick? Whether you are leaving Quebec for New Brunswick or returning from New Brunswick to Quebec, Ontario or Manitoba, our company offers you long distance moving services at affordable rates.
Saint John is New Brunswick's second largest city, after Moncton, and is located 915 km east of Montreal. It is a destination for many of our customers who use our long distance moving services between Montreal and New Brunswick.
​
You've got a new job in Saint John, your family decided to move from Quebec to New Brunswick or, perhaps, the humid continental climate encourages you to move to Saint John? Whatever your moving reason is, we will transport your belongings from your dishes, furniture, appliances up to your piano or pool table with great care, by keeping the best standards in the industry.
* Please provide as much details as possible, to get the most accurate fixed price.
Thanks! We will email you an official price in short time.
​