- INTER-CITY CANADIAN MOVERS since 2007 -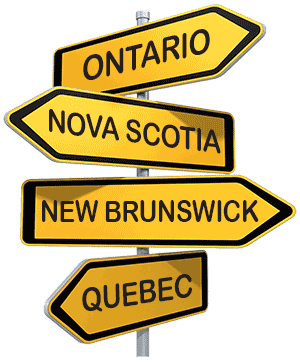 Moving from Ontario to Quebec &
Moving from Quebec to Ontario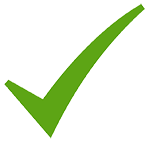 Moving from Ontario to Quebec:
Benefits, Cost & How To

Moving from Ontario to Quebec is no easy task, but the benefits can make it worth all the effort. Quebec is a rich territory with a great, bold history, a variety of attractions and plenty of opportunities. The largest province in Canada, Quebec has an abundance of resources to offer people from all walks of life.
​
Low Cost of Living



Quebec boasts one of the lowest cost-of-living ratings in Canada. Everything from real estate to insurance comes in at a lower rate, making it easier for an individual or a family to flourish in the bustling economy. Jobs are most abundant in urban areas such as Montreal and Quebec City, but are also available in the more rural areas, especially if you speak French. Whether you enjoy the conveniences of the urban areas, or the beauty and peaceful tranquility of the rural scenes, Quebec has a place for you.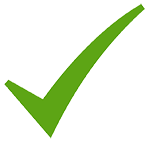 How to move from Ontario to Quebec

Hire a professional moving service, where an experienced, fully-trained moving crew arrives at your location with all the tools and resources needed to safely pack & load for every item in your home. Once transported to the new destination, everything is carefully unpacked and placed with care into your new home. No hassles, no stress, and you have the time you need to take care of all the other details of the move. Your movers quickly and efficiently take care of all your household possessions, and you can thoughtfully proceed to handle everything else on your to-do list. Your move goes smoothly, your property is handled professionally, and you and your family are happily moved into your new home.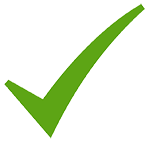 Cost of moving from Ontario to Quebec
Cost of moving from Quebec to Ontario

Determining the cost of a move can be a complicated process. The size of your family, the type of home you have, the number of bedrooms, and many other details will factor into the end result. The best way to begin is to use the GET a FREE QUOTE.
A trip from Ontario to Quebec can be a substantial journey, depending on where in the provinces you are moving from and to. If your departure and destination locations are close, it could be a matter of a few minutes of travel time. If they are farther apart, it could be many hours.
The GET a FREE QUOTE calculator will allow you to select your locations in detail, so we can prepare an accurate quote for the distance.
​
VASY MOVERS has over 17 years experience in providing quality, affordable moves for persons in all walks of life. In the last 10 years, we have performed over 5,000 interprovincial moves in the Canada.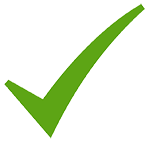 Moving to Quebec from Ontario

Various reasons exist why you might move to a new province, a new school, a new job, or just a change. Regardless of your reasons, this experience can be stressful, and you need to be prepared to ease the process. So, what should you consider when moving to Quebec from Ontario?
​
You need to consider the linguistic, social, and cultural differences when moving to Quebec from Ontario. You'll also need to consider location and cost of living in Quebec, influenced by factors such as income taxes, tuition costs, utility costs, housing costs, and health care and insurance costs.
​
Beyond this, you'll need to consider these factors independently and streamline them to your reasons for relocating.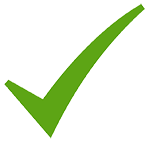 Moving from Quebec to Ontario:
Benefits, Cost & How To

Shifting residence from Quebec to Ontario is an overwhelming task, considering you'll be moving across Canada. Quebec province lies in the eastern region of the country while Ontario is nestled on the country's central part. Virtually one-third of Canada's population lives in Ontario, as it is a bustling metropolis with some of the biggest cities, including Ottawa, Canada's capital. That said, there are several opportunities to be explored for newcomers, perhaps a reason why many people consider the long distance move.
​
Career Advancement
If you'd like to start your career or further your profession, moving to Ontario is one of the biggest leaps you can make. Apart from the economic stability, you'll find in big cities like Ottawa, Mississauga, and Hamilton, newcomers in Ontario can also explore different fields like media, arts, technology, and culture in other smaller towns like Windsor and Kitchener.
​
Better Housing
Another reason why Ontario is a first-choice residential area for many is the high-quality of life and affordable cost of living, although you'd expect living costs in Montreal, Quebec, to be somewhat lower than in Toronto or Hamilton-Burlington region.
Currently, Toronto ranks among the top two most expensive cities to live in Canada apart from Vancouver. If you consider moving to a city like Ottawa, the residential costs and rent may come down. While renting a fully furnished apartment in Toronto may usurp at least 2,500 CAD, the expenses of renting a similar property in Ottawa brings down the costs to around 2,500 CAD. That the same range of rental charges you can expect in Montreal.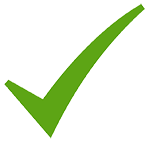 Long distance moving services Quebec - Ontario
Shipping Service from Ontario to Quebec

VASY Movers offers long distance moving services and can transport your goods to either Quebec, Ottawa or Toronto. We can make the Montreal-Ontario trip in reasonable time while not influencing the quality of our service. We offer quality long distance moves for a very competitive price.
​
Our long distance moves include the transportation of your goods and the safe move of your belongings. Our packing service team will carefully pack them to avoid any damage during the move. We also have storage warehouse if you need to store your items. These warehouses are heated, safe and monitored 24/7. Our certified guarantee assures you the best services at the best price for your move to Montreal, Quebec, Ottawa or Toronto.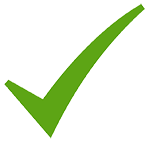 Commercial or residential relocation
Ontario to/from Quebec

You are moving your business to Ontario? You have landed an interesting job in Ottawa and have to move? VASY Movers can help you. We will address the long distance move all your equipment, whether it residential or business move. Our professional long distance movers, who have road experience, will be happy to assist you in your long journey.
We take care of all your office belongings. Our team is trained and equipped to carry your object (desks, dressers, tables, electronic appliances, cabinets, lighting) and everything is packed and handled by the book. In addition, each team of movers must answer to a supervisor. Your long distance move requires lots organization and work.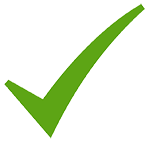 Consolidated Move from Ontario to Quebec
Consolidated Move from Quebec to Ontario

You can always save some financial resources by sharing the cost of moving with other customers who are relocating along the same path as your new location.
​
A consolidated move from Ontario to Quebec can be priced by the amount of space used on the truck (cubic feet).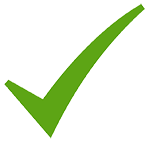 Ontario to Quebec same day/next day move
Quebec to Ontario same day/next day move

SAME DAY / NEXT DAY MOVES from / to Greater Toronto Areas , Aurora , Newmarket , Oakville, Burlington , Hamilton, Dundas , Ancestor , Caledonia , Brantford , Niagara falls, Barrie , Alliston , Innisfill , Orangeville , Georgetown, Milton , Waterloo/Kitchener, Guelph, New Market to / from MONTREAL - GATINEAU - QUEBEC CITY - SHERBEOOKE
* Please provide as much details as possible, to get the most accurate fixed price.
Thanks! We will email you an official price in short time.
​