- INTER-CITY CANADIAN MOVERS since 2007 -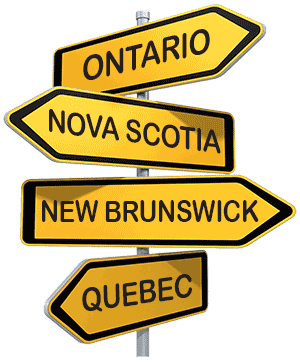 Moving from Ottawa to Montreal &
Moving from Montreal to Ottawa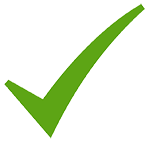 Best Movers From Montreal To Ottawa &
Best Movers from Ottawa to Montreal

VASY MOVERS is a company providing long distance moving services to and from Ottawa – the National Capital of all Canadians. We know the art of planning and the flawless execution of your small or big move from Montreal to Ottawa or from Ottawa to Montreal.
​
Our Montreal-Ottawa movers make this route weekly. Our service includes professional packing, handling, furniture assembly and safe transportation services for any kind of heavy object between Montreal and Ottawa. From moving a few boxes to relocating large luxury houses, we will approach each project at the highest level of responsibility and dedication.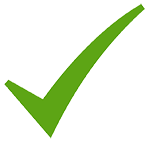 Regular Runs to and from Ottawa - Montreal

We have trucks on the road regularly hauling household goods from Montreal to Ottawa and returning every weekend. We can help during the week days as well.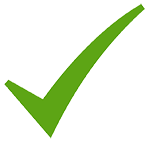 Small Move & Student Moving Montreal-Ottawa &
Moving for Students from Ottawa to Montreal

As a student or an employee, if you are planning a small moving Montreal-Ottawa or a move from Ottawa to Montreal and you are looking for an inexpensive mover, try our economical formula. In this specific case, the customer is assuming full preparation in order to minimize the costs of his/her long distance move.
​
To save money during a small move between Ottawa and Montreal, before the movers arrive:
– undo the furniture
– pack the boxes beforehand
– carry small items by yourself
– get rid of unnecessary items and take essential stuff and large pieces
– avoid the first and last day of the month, as prices are higher
​
By taking into consideration the above-mentioned tips, you will significantly reduce your long distance moving Montreal-Ottawa costs. Nonetheless, our professional movers will always be attentive and ready to meet every ordinary and extraordinary need relating to your move. We always have alternative moving solutions!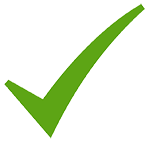 Movers Montreal to Ottawa
Shipping Ottawa from/to Montreal, QC

Shifting your big city live life to some tranquil place is usually competing and actually requires you to organize in the beginning of your move. Neighborhood, household along with business Ottawa moving companies will certainly assist anyone with all of your shipping, transportation, moving and packing wants, while having move from Montreal, QC to Ottawa, ON.
Searching for a reliable shipping carrier to take care of your shipments between Ottawa and Montreal? It's an excellent choice to employ a moving company that utilizes Ottawa – Montreal lane.
​
VASY Moving Company moves residential and commercial (offices) from Ottawa to Montreal that means we'll help you even with the smallest yet valuable LTL shipping, ranging from a single box to entire office.
​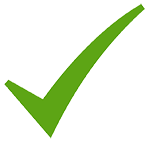 Moving Non-Standard Items Montreal - Ottawa
Professional Piano Movers Ottawa - Montreal

We all know how to move boxes and other small items, including small furniture or household appliances.
​
In all houses, we find items that are already bigger or more complex to move, like massive furniture (a bookcase or a bed, for example) or more fragile items (like a large 4K TV). That will surely be your case when moving from Montreal to Ottawa.
​
But let us imagine for a moment that we also find in your house less common items like an aquarium, a home gym, a piano or a pool table. Even worse, imagine you need to move a restaurant with very large equipment and counters.
​
How about moving very heavy industrial equipment like a hydraulic press?
In such cases, more than in any other, you need to call upon experts that master the proper techniques and who have the right equipment to do the handling correctly, without injuring themselves or damaging your items.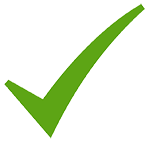 Some facts about Ottawa, Canada

Population: 883,000

Most Ottawans live in suburban or even rural communities

Ottawa is a great city for walking

Ottawa is a city that is very connected to nature like the glacial deposits and beautiful rivers
For more information about our Toronto to Ottawa/ Ottawa to Toronto moving service, contact us 888-808-8279 today to speak to a moving coordinator.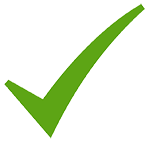 Our trucks usually go Montreal to/from Ottawa 4-5 times a month.

If you are planning to move from Montreal to Ottawa or anywhere around Ottawa (Gatineau Hull Nepean Kanata), you can realize substantial savings by co-ordinating your move through VASY Movers on a truck returning from one of these trips. This is referred to as a "back-haul" and typically allows us to offer similar savings to those that a consumer would gain by taking part in a consolidated move. Unlike a consolidated move, however, the return trips are usually only comprised of one shipment. This means your belongings are the only delivery on the truck. This also means that your delivery will be made the same or next day which can often be an important factor.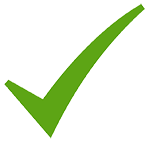 Consolidated Move from Montreal to Ottawa
Consolidated Move from Ottawa to Montreal

You can always save some financial resources by sharing the cost of moving with other customers who are relocating along the same path as your new location.
​
A consolidated move from Montreal to Ottawa, Ontario can be priced by the amount of space used on the truck (cubic feet).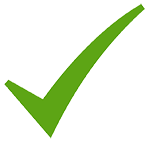 Ottawa - Montreal VASY movers
Montreal - Ottawa VASY moving company

Our detail oriented planning makes sure we're punctual
​
As you can probably guess, preparation is key when moving to Montreal from Ottawa. We'll make sure everything runs smoothly. We'll make sure the truck follows your schedule.
​
Our service is our reputation
​
We know that we can only make these claims if we live up to our words. We respect you enough to make sure every choice we make is about making things better for you.
One of our most popular routes is moving to Montreal from Ottawa. It's not the farthest distance, but it still involves changing cities. We've solidified our internal processes to take any circumstance into account. You can rely on our tenured drivers who are well acquainted with both locations, this means we can get from point A to Z even quicker. We value efficiency, so we'll make sure a task like moving to Montreal from Ottawa is only handled by veterans who can work under that kind of pressure. From the moment you get a hold of us to start asking questions, we start preparations to make sure we can exceed your expectations.
We are willing to bet you have something more important to deal with than packing. We wanted to let you know you don't actually need to worry about moving to Montreal from Ottawa. We've got everything from cleaning supplies to the best equipment available to movers on the market. Not only can we take care of the tedious parts of moving to Montreal from Ottawa, we understand the importance of respect. Your privacy is a top priority to us and we'll operate within any boundaries you set. At the end of the day, you are the boss.
* Please provide as much details as possible, to get the most accurate fixed price.
Thanks! We will email you an official price in short time.
​