- INTER-CITY CANADIAN MOVERS since 2007 -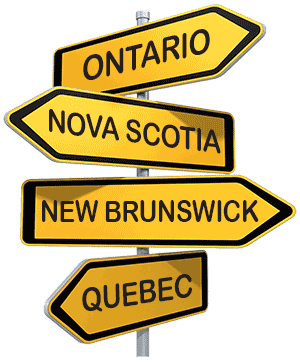 Long Distance Moving Company
across Canada - VASY MOVERS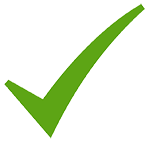 Canadian Long Distance Moving Company
Vaccinated Movers

If you're moving to another province or country, you'll probably want to consider hiring one of the many long-distance moving companies in your area. This is a good idea for several reasons, including convenience and safety – and you may be surprised to learn that sometimes it's not all that expensive either. When many people think of long-distance moving companies, they only think about movers that show up on moving day, load your belongings onto a truck, and transport your stuff to your new home. But nowadays, full-service long-distance moving companies offer more options than ever, including the following:
​
- Packing/Unpacking.
- Assembly/Disassembly.
- Short-term and long-term storage.
- Custom crating.
- Loading/Unloading.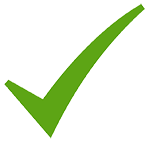 Moving from Toronto to Montreal?

VASY MOVER specializes in long-distance move and are a perfect option for bigger moves. Over time, they have acquired the experience and knowledge necessary to ensure the smooth running of your long-distance move. For instance, they understand that time is of the essence and will ensure that your belongings are relocated on time, punctuality being an essential criterion for them. When you book a long-distance move with VASY MOVERS, you'll also get state-of-the-art trucks, storage solutions, organizing supplies, and even more, making them an option of choice.
​
Being specialized in move of 500 Km or bigger, VASY MOVERS is an option to consider. They have efficient systems and processes that allow them to track your move easily and therefore give you peace of mind. In addition to taking care of your move, they offer several additional services to ensure that your move goes according to your plans, such as packing and unpacking, assembly and disassembly, and even storage services. Thus, VASY MOVERS can handle your long-distance move efficiently so you can enjoy your new home.
​
VASY MOVERS is one of the Canada's most prominent cross country moving companies. They have more than 17 years of experience in long distance moving services across 5 Canadian provinces. With locations in Montreal they are "must consider" for your upcoming move. The cost of their services is based on the volume, that way you always get what you paid for. VASY MOVERS are well equipped to help you move to any location in the world no matter what services you need. FLAT RATES MOVES - FIXED PRICES - WITH NO HIDDEN COSTS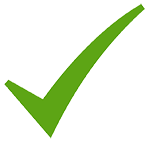 EXPEDITED LONG-DISTANCE MOVING SERVICES

VASY MOVERS performs moves across 5 Canadian's provinces: Ontario - Quebec - New Brunswick - Prince Edward Island - Nova Scotia. With our expedited long-distance moves, the same professional move team who moves your belongings out of your home will drive those items to your new location and unload them.
This allows a quick delivery to your new home. Unlike other long-distance carriers who cannot guarantee arrival time, we provide you with an exact date for arrival at your new location. This provides you the freedom to plan your travel accordingly and assures you that your belongings will be there when you expect and need them.
Our long-distance services put you first, and we will keep you updated every step of the way. The truck that is transporting your belongings is tracked using GPS, so we know the exact location of your belongings at all times. The best part? Your items are the only ones on the truck! You will not share space with any other customers' belongings, keeping them secure and safe in route to your new home.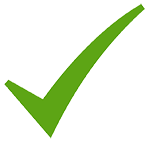 Long Distance Movers from Toronto - Ottawa - Montreal - Fredericton - Charlottetown - Halifax

CANADIAN INTERPROVINCIAL MOVING COMPANY
​
What is one of the most important considerations when choosing from many interprovincial moving companies? You need to make sure your interprovincial movers have comprehensive services to ensure your individual needs can be met during the move. VASY MOVERS offers a full-range of moving services:
Full Service Packing: We'll handle the entire packing process, no matter how big or small the items.

Fragile Only Packing: We're highly experienced when it comes to packing techniques, so you can trust your fragile items in our hands.

Self-Pack: Even if you want to handle the packing of your items by yourself, we can still provide packing tips, and packing materials and moving supplies.
No matter what your needs, from custom crating and packing to temporary and permanent storage, we offer it – at very competitive pricing. If you have a need you don't see listed, simply ask your personal moving coordinator for assistance.
* Please provide as much details as possible, to get the most accurate fixed price.
Thanks! We will email you an official price in short time.
​